Your web browser is out of date. Update your browser for more security, speed and the best experience on this site.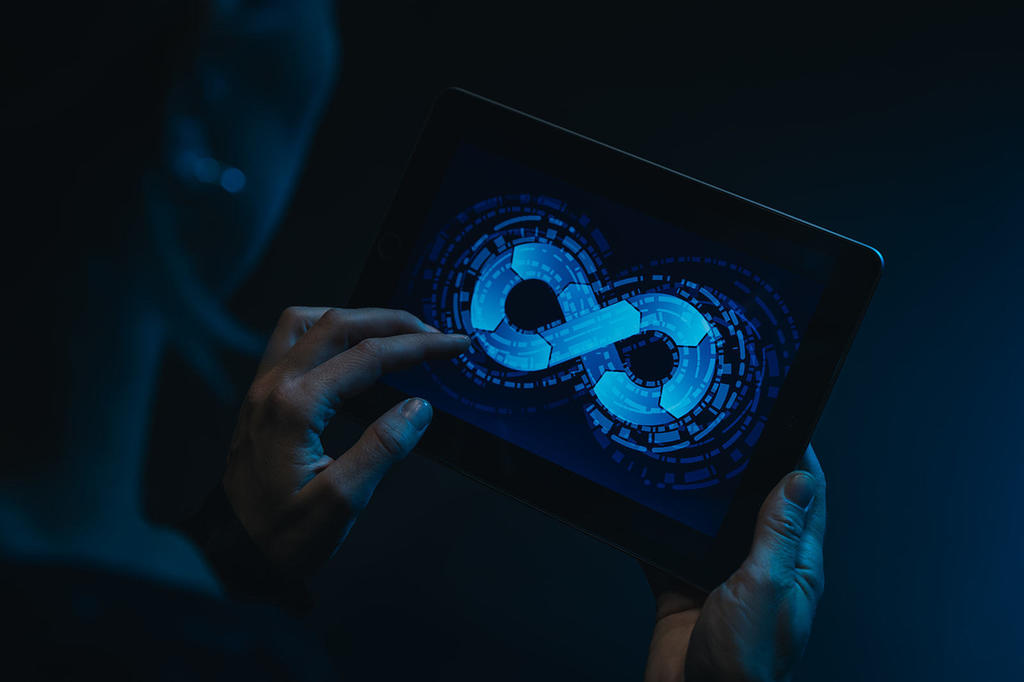 At Axxes, we believe that cooperation pays off! When the DevOps mindset started to take off, we were one of the first on board. A far-reaching DevOps culture is similar in many respects to the Axxes mindset.
Websites and applications have to be developed faster and be continuously adapted to the latest innovations. It is this market requirement that led to the creation of the Agile Development model. In this model, the operational team must also adhere to this way of working.
Without compromising on quality, the DevOps method facilitates a faster operational turnaround of your projects, with bugs being detected and resolved throughout the process.
At Axxes we have years of experience working with the agile development model and the Devops method. In combination with the right knowledge and insights, Axxes is a reliable partner for the rapid and qualitative delivery of your projects.
The DevOps approach has led to the following improvements:
An accelerated time to market.
Less risks of errors at go-live.
Accelerated adjustments and optimisations.
The cultural aspect is often overlooked when implementing the DevOps principles. Our consultants contribute their technical knowledge, but they are also committed to making the cultural shift a reality.

Traditionally, DevOps mainly revolves around the collaboration between the development teams and the operational teams. At Axxes we are convinced that good partnerships between all the teams are conducive to success. We guarantee that there will be no friction with the security team and that our consultants always work seamlessly with the business side.

When implementing the DevOps principles, there is a strong focus on the CI/CD process. We have the in-house expertise for this. A good CI/CD workflow guarantees that applications can be properly tested and stably brought to production at all times. Click here for more: Infrastructure

This way, our software developers can always rely on a stable code base for developing new features, whereas the operational teams can always roll out new features to production, often fully automatically, without having to worry.

Our project managers also play an active role in this story, delivering continuous improvement by applying agile methodologies such as SCRUM.