Your web browser is out of date. Update your browser for more security, speed and the best experience on this site.
Axxes culture
At Axxes, we connect people with projects. Our culture shapes the way we work together. We value a people-oriented approach to our partnerships, with respect for our company's DNA. It is this DNA that makes clients and employees want to work with and for Axxes.


IT is about people!
This has been our baseline for many years. It is more than just a hollow slogan - it is a promise we fulfil every single day! We believe in the principle of People over Process. We aim to work together as a dream team of great players, with our staff, consultants and client contacts. Making Axxes a more flexible, empowering, successful and fun organisation. 'IT is about people' summarises the values that we believe in at Axxes.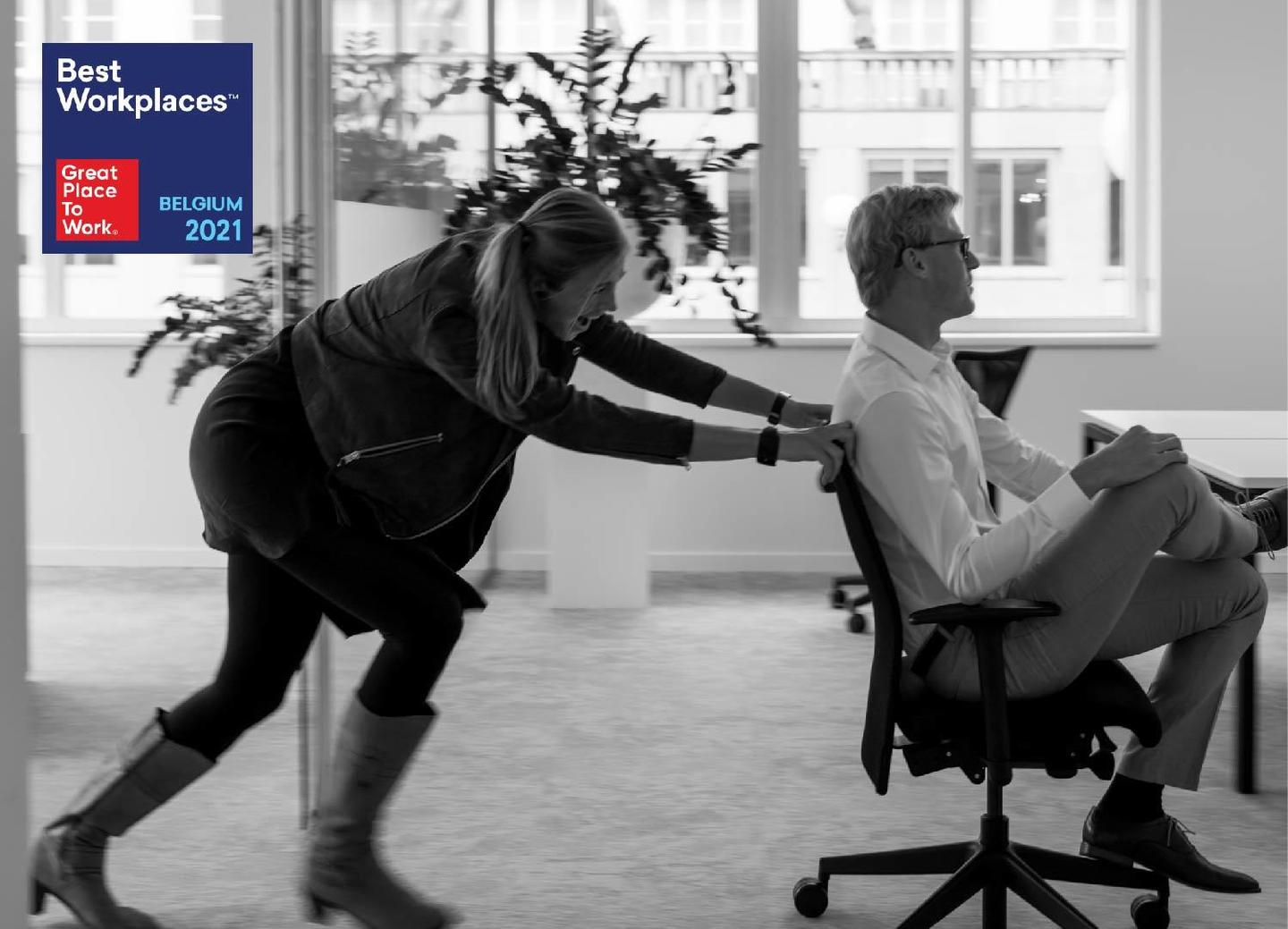 Axxes voted a Great Place to Work for the sixth consecutive year
Axxes has been named one of the best workplaces in Belgium every year since 2016. We are really proud of that. All these years, we have implemented a policy that is based on respect for both our employees and our clients. And our efforts have clearly been rewarded.
What makes a company a Best Workplace?
1. A well-defined company culture in which care and personal development for each employee is crucial.
2. A partnership founded on trust between the people you work for and with.
3. A workplace where fun and camaraderie are encouraged: before, during and after work.
Every year, the Great Place to Work® Institute Belgium joins forces with Vlerick Business School to find the 'Best Workplaces'. The highest-scoring organisations receive the Great Place to Work® certified label. The top 10 organisations, that have made the most progress, receive the Best Workplace certificate.
In a nutshell
Want to know what makes Axxes such a unique workplace? Find out more about our approach in our magazine.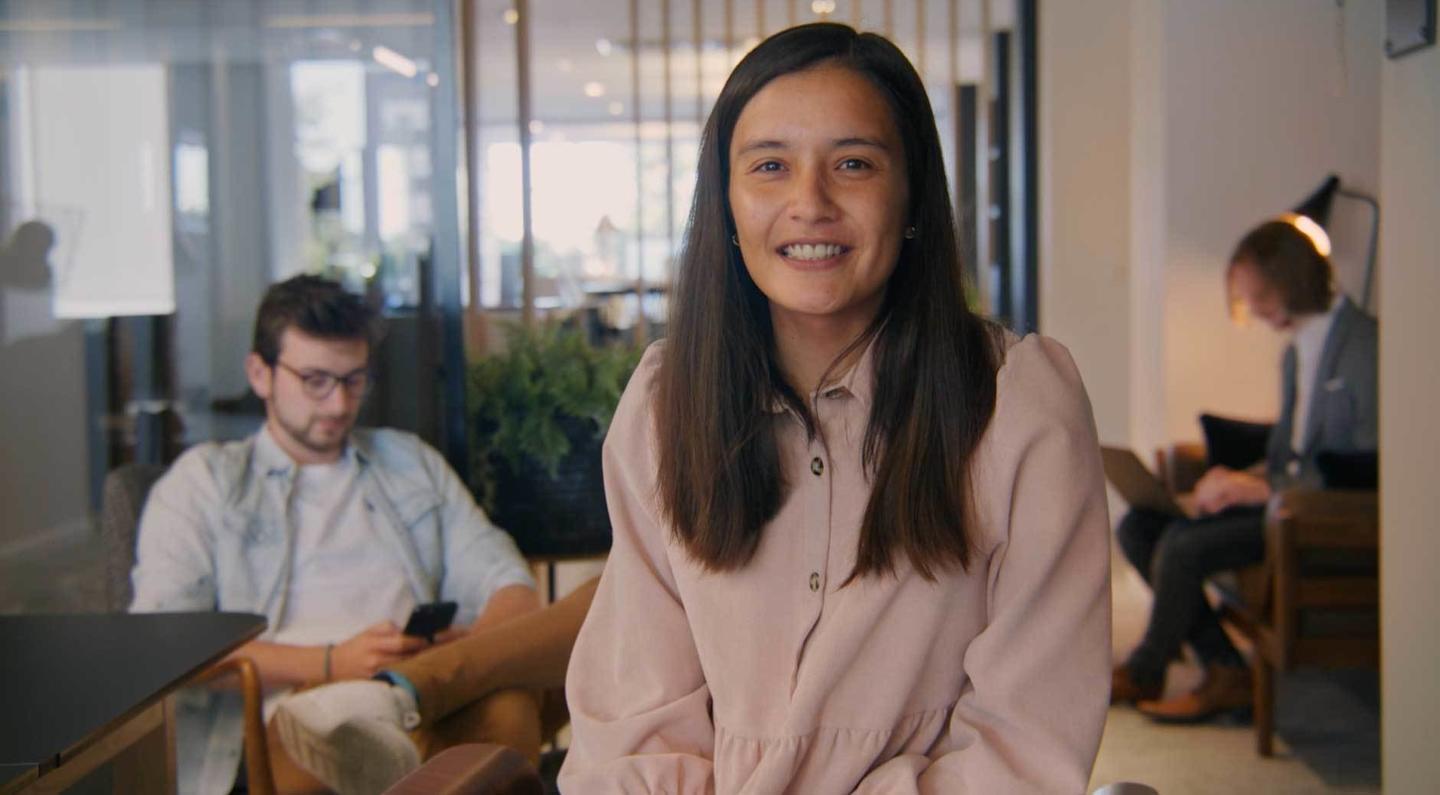 At Axxes, we believe in making an impact. We do this daily for our clients, but we also aim to contribute to social goals and make an impact in the world. That is why we have created our 'Axxes Connect' corporate social responsibility programme.
Want to know how you can make a difference through Axxes as well? We like to give our Axxes employees an opportunity to build a better future, whether in a financial context or by using your IT knowledge to develop a solution.
Building blocks for success
We focus on growth, quality and a feel-good factor. These are the building blocks of our organisation. We weigh everything we do against our pursuit of success in what we do and how we do it. At Axxes, we believe that we are successful if our work promotes the growth of our organisation, with attention to quality and with respect for every employee.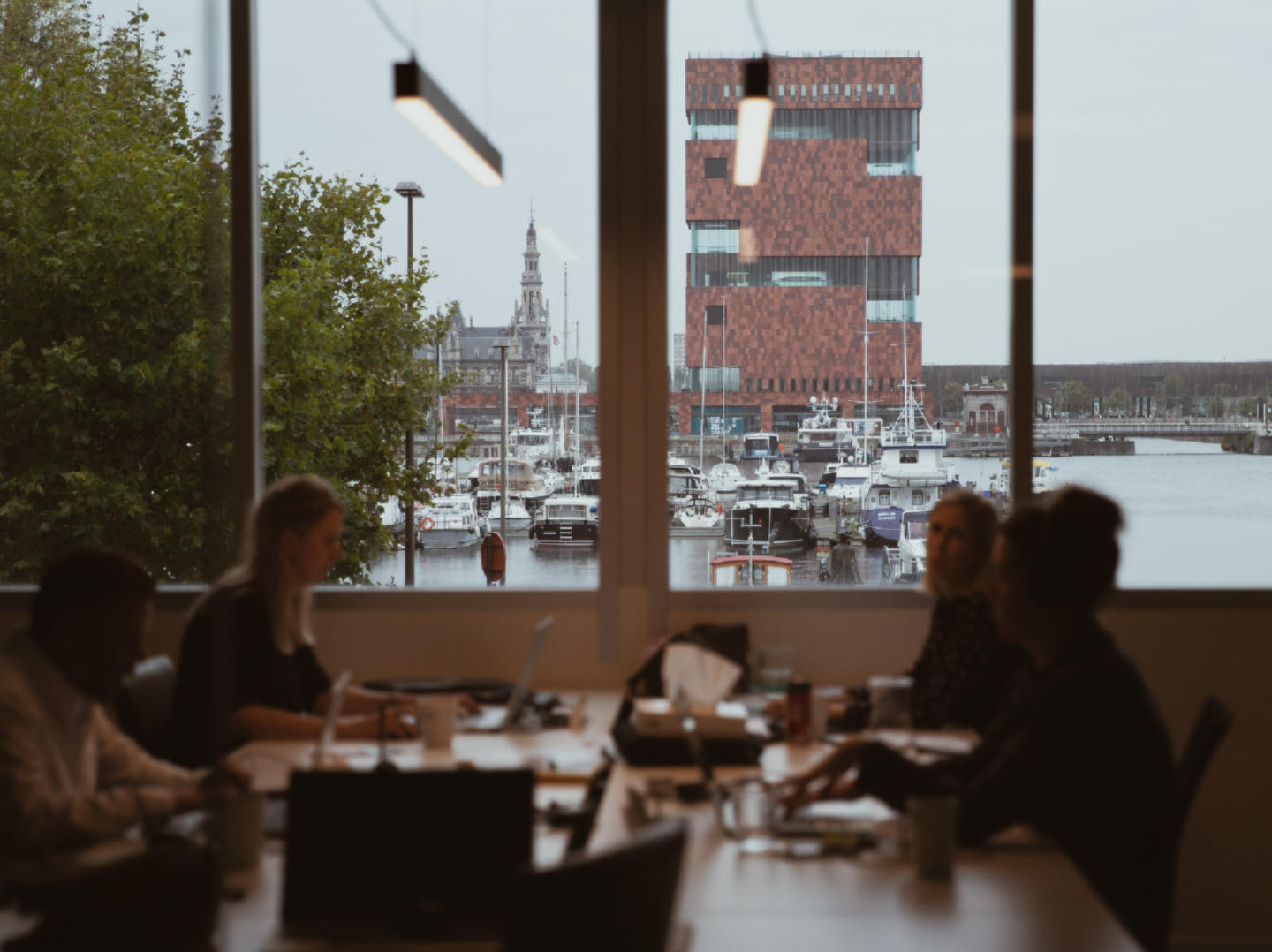 Don't settle. If you're standing still, you're going backwards - and that certainly applies to us. We like a good challenge and want to go that extra mile. At Axxes, we believe that the path to growth is paved with continuous improvement.
Creating opportunities
Our success and growth are all thanks to our people and their efforts. They ensure that Axxes can continue to innovate, so that everyone can grow in step with us. Excellent companies are made of excellent people and by excellent people.
SPEAKING OPPORTUNITIES. Axxes consultants are invited to speak at national and international IT conferences
TRAINEESHIP. Our traineeships are entirely set up and mentored by our own employees
LEADERSHIP. Axxes invests in self-management and personal leadership: everyone is the architect of his or her own career.
Ambitious in everything we do
The figures speak for themselves: over the years, Axxes has experienced strong growth, in terms of turnover and workforce. While growing can be tough, it suits us to a tee. Axxes is an ambitious team of passionate professionals who believe in connecting and strengthening technological expertise.
* Average growth over the past five years.
25%
Growth in team numbers*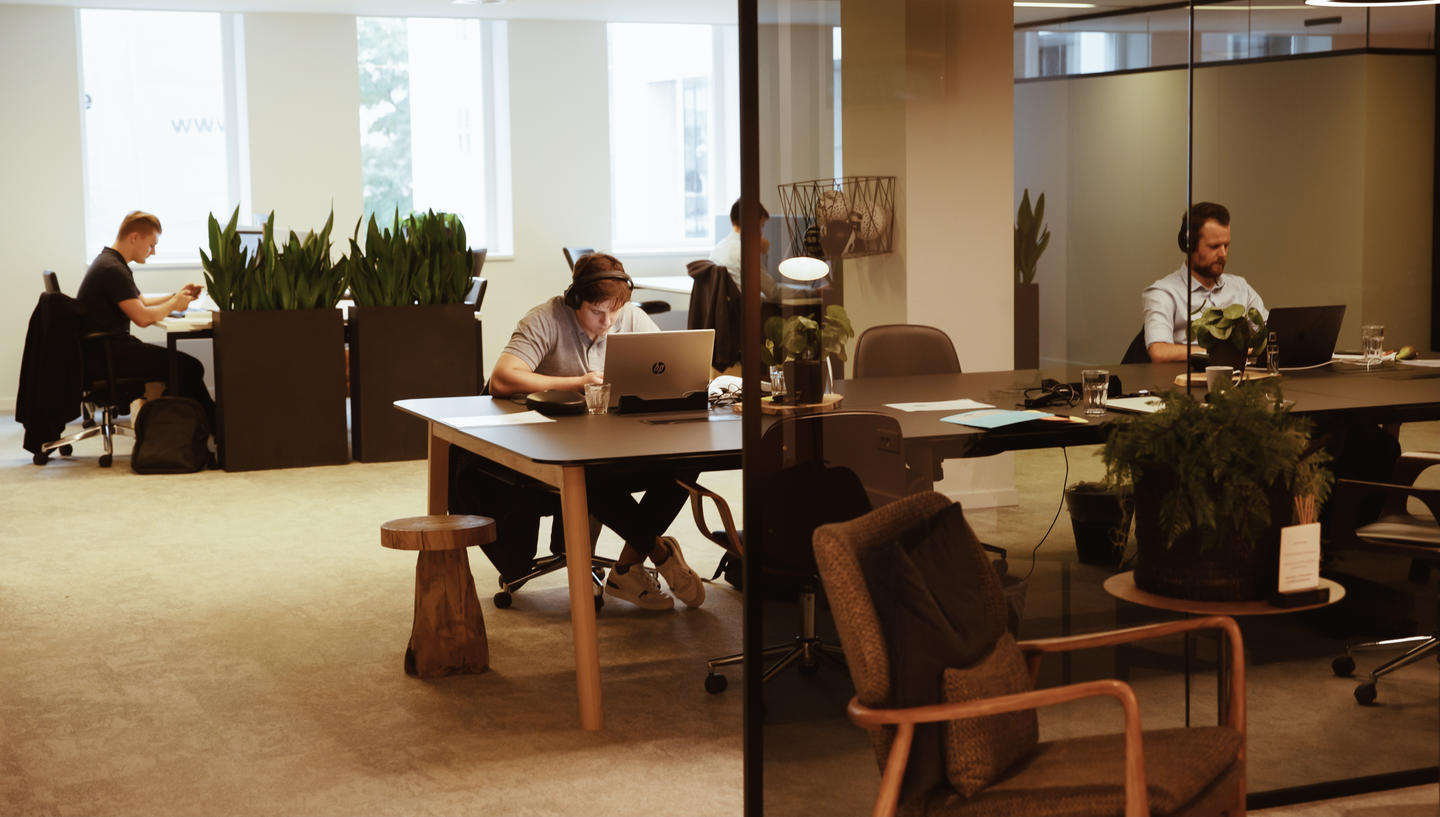 Commit to Excellence. We focus on quality in everything we do and deliver. This emphasis on quality is also reflected in our internal processes and our service to our clients.
At Axxes, we want everyone to assume responsibility. This is why we expect a concerted effort from all of our employees. In exchange we invest in our employees: offering the right support, treating them with respect, and giving them fair remuneration. This ensures we can count on them in the long term. Our approach has various consequences: increased productivity, increased (customer) satisfaction and lower levels of employee turnover.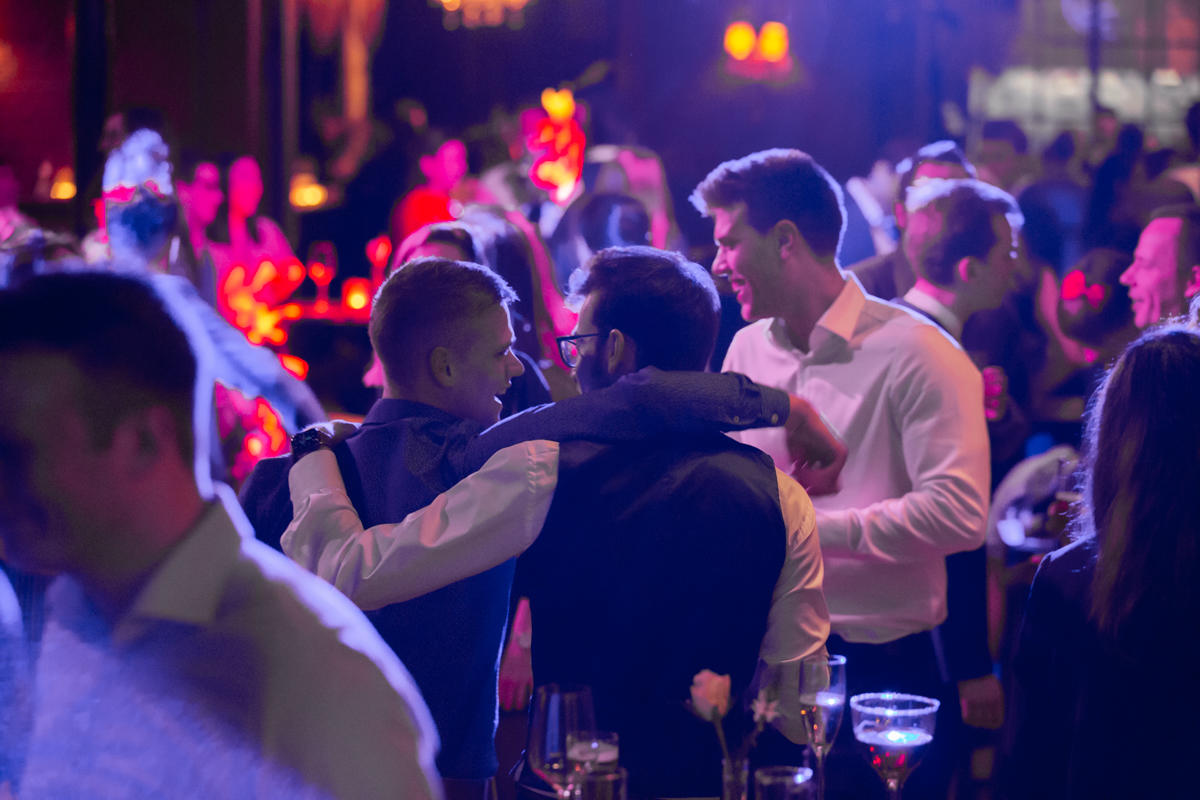 Culture is a priority. But you know what they say about all work and no play... Working at Axxes is all about having fun before, during and after work. This feel-good factor is a key ingredient in a culture of quality and growth. At Axxes, we welcome newcomers into our family, ensuring they enjoy their work. Achieve this, and quality and growth will automatically follow. Our initiatives foster genuine connections and strong relationships.
Our offering is vast, varied and original. We are there for newbies and those who have been with us for years. For those who like sports, enjoy a technical challenge or are happy to cheer on others from the sidelines. For those who like to hit the dance floor and those who enjoy a good conversation over a drink at the bar. For everyone. But all these activities have one thing in common: a warm, welcoming atmosphere.
97%
Employee satisfaction
+20
informal events each year, including ones for partners and children
Top 3
Great Place to Work