Your web browser is out of date. Update your browser for more security, speed and the best experience on this site.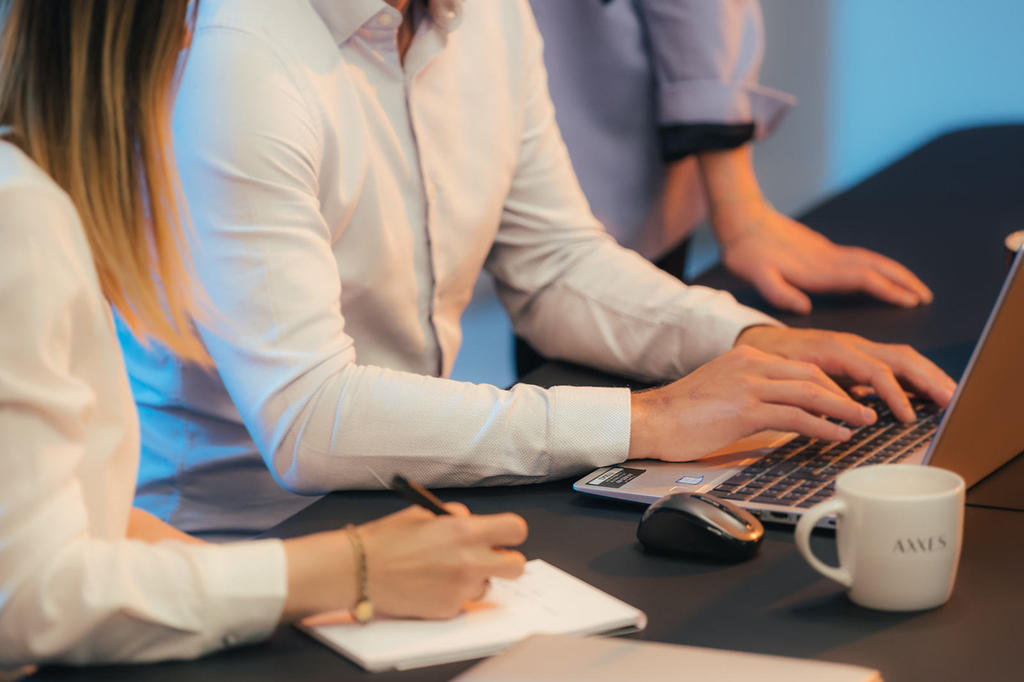 Team-as-a-Service is our formula for success based on our dynamic, multidisciplinary Axxes teams. We offer more business value, continuity and satisfaction by providing passionate Axxes consultants to make your project happen.
Over the years, we have seen full teams of Axxes consultants evolve spontaneously at various clients' businesses. This was usually an organic process in the past, but it turned out to offer certain clear advantages.
There are benefits for our own consultants, who really value working together towards a single goal with colleagues they know and trust and whose expertise they value.
Above all, though, there were benefits for our clients: this kind of teamwork generates significantly greater business value, in less time, and for the same cost - or often for a lower cost.
That is why we now offer our 'Team as a Service'.
AXXES TEAMS represent:
– Delivering more value in a shorter time frame
– Expertise first, whether dedicated or cross-functional
– Rapidly scalable in terms of skills and size
– Complementary profiles, both technical and soft skills
– Your shortest path to maximum business value
– Agile mindset and method
– Absolute commitment and drive, enhanced by expertise and trust
– Focus on quality and continuous improvement
– Continuity and/or aftercare as long as the project/partner requires.
Why our clients opt for Axxes 'Team as a Service'
Save time and valuable resources by skipping the traditional recruitment and selection or bodyshopping processes and hit the ground running with the right team.
The team's performance will be significantly higher from the outset than comparable, newly-created teams. Your best guarantee to stay one step ahead of the deadline, stick to your budget and
increase your project's chance of success by 30%.
'Full Cycle' – service: From the initial analysis to delivery and aftercare. We are also happy to take maintenance and further extensions of a project off our partner's hands.
This is a tried and trusted approach that works both for smaller projects (tackled by experienced teams used to working on several cases at the same time) and major projects spanning several years.
Grow as you go in terms of both resources and the required skills. The skill set of your team of experts always stays up to date thanks to our extensive infinite learning tracks. We focus on technical growth, strengthened by the spirit of continuous improvement.
Our TEAMING approach
We take a tried and tested approach that is always tailored to your project, co-creating with our partners while always relying on valuable lessons each of us have learned in the past.
Each project is unique and has its own complexities. That is why we take an approach that has everyone's support, which works precisely because it is continuously adjusted on the basis of additional insights.
Four standard steps towards successful teaming projects:
Based on intake and the initial analysis, we develop a well-substantiated estimate of the time to implementation and a transparent estimated budget.
We organise workshops to develop a detailed analysis of the functional requirements, in which the technical analysis and UX design culminate in a first PoC or a clear and mutually supported project scope. At this point we also provide the exact quotation and definitive timing.
We take an iterative approach to implementation, leaving the necessary margin for adjustment to guarantee a successful delivery.
Aftercare and support are provided in line with the client's expectations.
Agility comes first: a thoroughly agile approach allows us to deal successfully with changes in scope at any time during the project.
We prevent up to 70% of the issues that new teams encounter through systematic knowledge-sharing initiatives in which our teams learn from each other and from past experiences.
Inevitably, we find ourselves in uncharted territory sooner or later. Starting from mutual trust and using the lessons learned from previous issues as our compass, we see issues as an opportunity rather than a threat, taking responsibility and learning as a team while navigating our way out of them.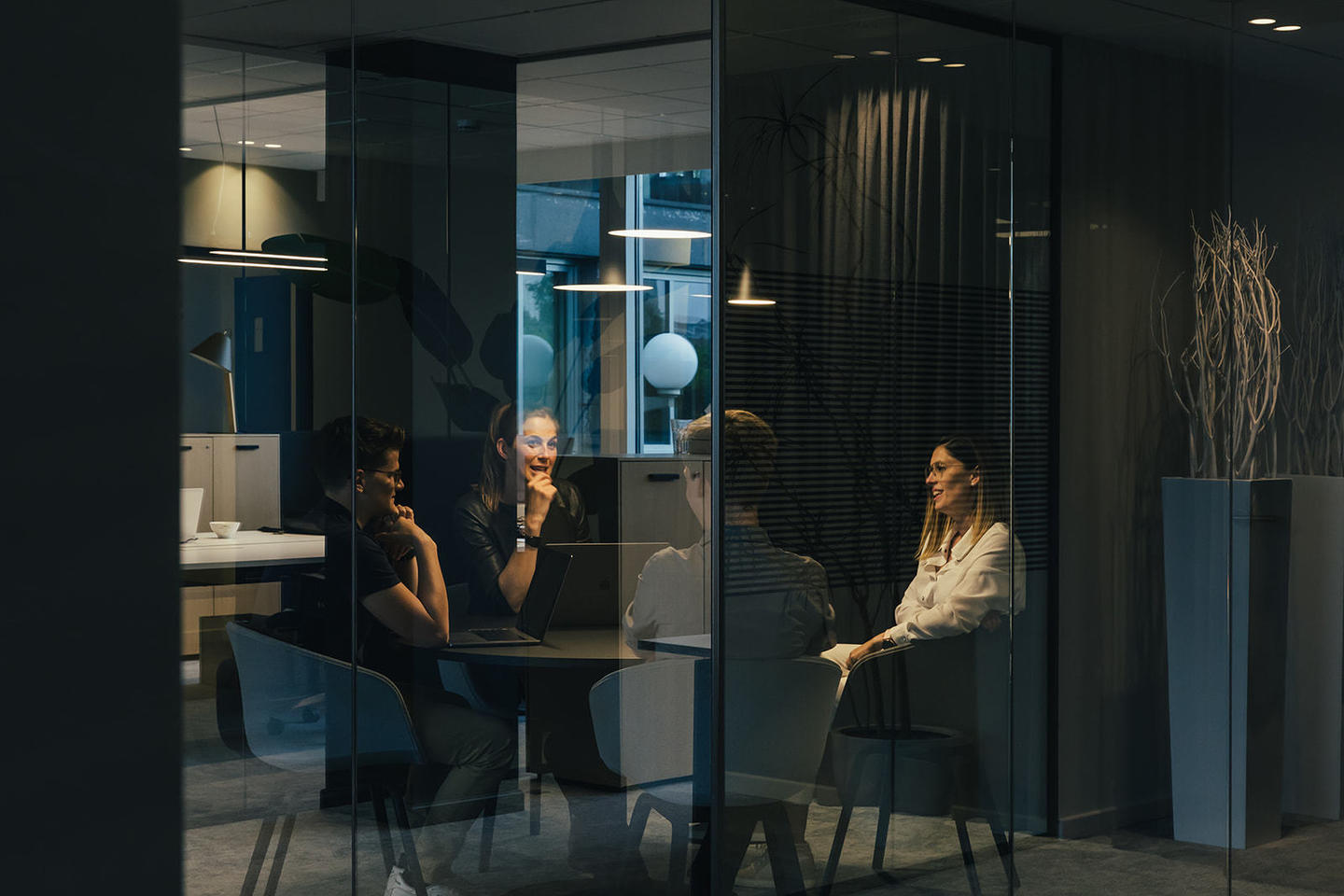 A SUCCESSFUL SCENARIO OF SCALABITY AND CROSS-FUNCTIONALITY
With more than 21 years of experience in Project Sourcing, Axxes has experienced strong, very stable and fully organic growth in the past 10 years. That is proof that our approach is strong and effective. After all, this growth has taken our activities to a new scale and even taken us into new fields of expertise.
Today we offer so much more than the requisite (full stack) development skills, QA and DevOps talent. We also have the necessary expertise in analysis, UI expertise and UX design, Scrum Master or PM and, of course, technical leadership and architecture. That has meant that for the past few years, we have been able to deploy fully cross-functional teams that are fully scalable and thus suitable for both smaller and larger projects, in all phases of a project.